All classes are held at Wellness Movement – 121 Trafalgar Street, Nelson.  Advanced booking is required for all classes.
NEW Yoga and Relaxation for PREGNANCY class. 
6 week course starting Tuesday 26th February – 7.30pm-8.45pm. $90. Email samloe@mac.com for details or to book in.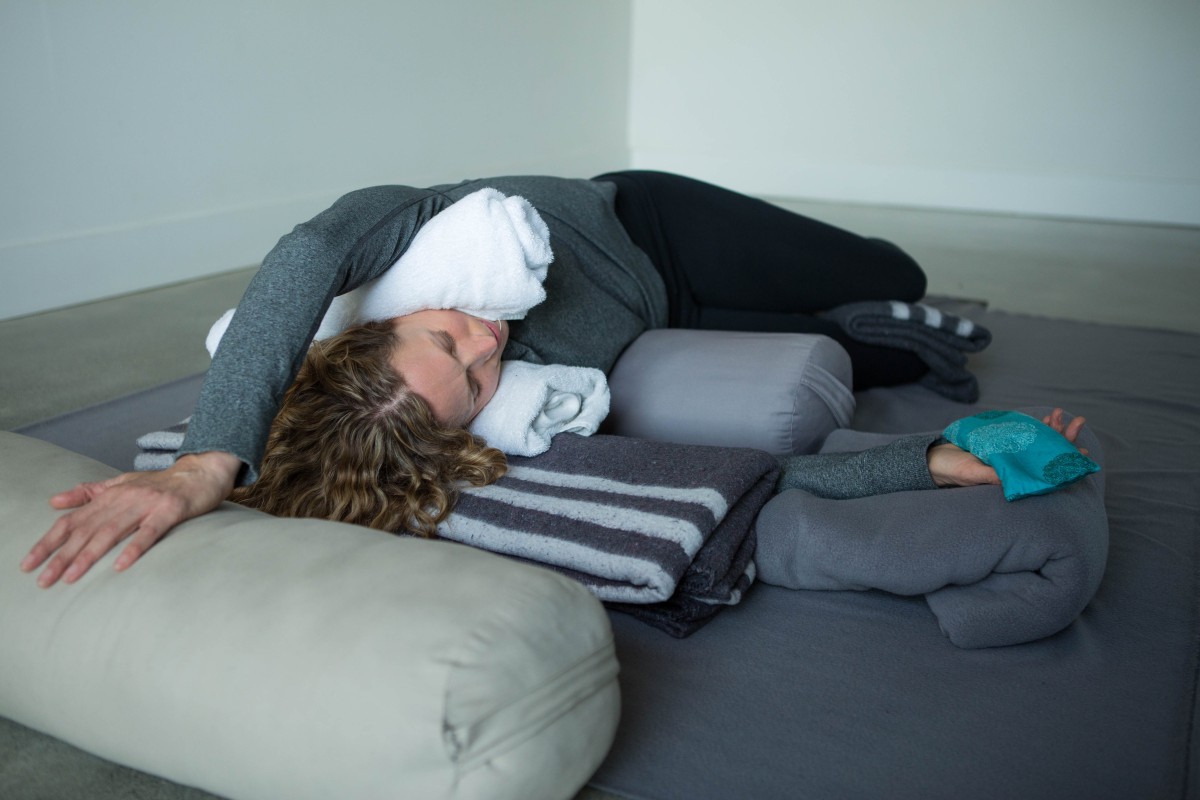 Restore your Self
An 8-week course – starts 13th February 2018
Tuesdays, 11.15am – 12.45pm
Investment: $120
A deeply nourishing class that explores gentle somatic and therapeutic movements for the first half of the class and then leads into relaxing restorative yoga poses for the latter part.  These classes are welcoming, gentle and at a pace that allows the student to connect with the natural breath and their own needs. Week 2 and 7 will be taught by my colleague Naomi Dakin, who is an experienced Restorative Yogi and teacher.
Email me on samloe@mac.com to book in or register your interest.
Nourishing Yoga Moves
An 8-week course – starts 15th February 2018
Thursdays 9.30am -10.45am
Investment:$120
These classes offer a yoga practice that cultivates curiosity and mindfulness.  Enjoy a somatic experience that prioritises a sense of being kind to yourself and moving in a way that feeds your mind, body and soul. The emphasis is on inquiry rather than exercise – more about how a movement feels rather than how it looks. We delve into breath led practices that seek to develop ease through shoulders and hips, as well as finding a neutral spine and pelvis all of which helps to establish a sense of stability and centre.
Email me on samloe@mac.com to book in or register your interest. 
Please fill in the form below to book your place.
All classes offer the following qualities:
A welcoming and relaxing environment where real learning can take place
A pace that allows the student to connect with their breath and practice safely
Inquiry based Somatic practices
Working consciously with breath
Permission not to practice anything that doesn't feel right for the student
One off drop-ins accommodated if there is space. Email me on samloe@mac.com to inquire.
What to bring:
Please bring a bath towel
wear comfortable clothing
Bring your own mat if you wish to have double padding
Mats, Bolsters and blankets are provided but more blankets will always help for more wrapping and comfort.